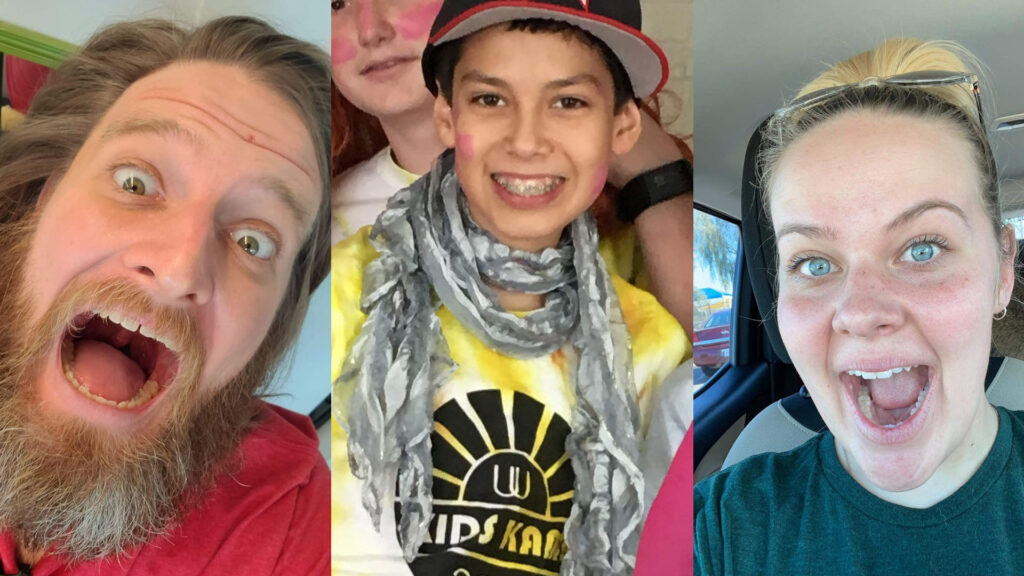 In addition to our Sunday classes, since 1975 UUCP has offered a three week summer camp, UU Kids Kamp, for ages 3-13. Organized in age-based "squads", kids dance, act, drum, create, play, perform, and have a rollicking good time. Experienced teachers and teen counselors create a memorable and high energy experience for Kampers. Rising 7th and 8th graders can participate in the Counselor-in-Training Program.
In 2020 and 2021, due to the restrictions imposed by the COVID pandemic, Kids Kamp was held virtually. We all look forward to being able to reopen our in-person activities.
UU Kids Kamp on Facebook
You can follow us on Facebook: www.facebook.com/UUKidsKamp.