What Is OWL?
OWL, Our Whole Lives, helps participants make informed and responsible decisions about their relationships, sexual health, and behavior. With a holistic approach, OWL provides accurate, developmentally appropriate information about a range of topics, including relationships, consent, gender identity and expression, sexual orientation, sexual health, and cultural influences on sexuality.
To maintain safety during the pandemic, our community has interrupted in-person Our Whole Lives programs. We are deeply committed to providing good quality, faith-informed, lifespan sexuality education. Good health education requires us to choose healthy community practices.
Did Your Child Miss a Year?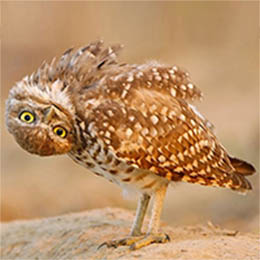 If your child missed a year of OWL and you do not see how/where they would fit in the Fall 2021, Spring 2022, or Fall 2022 proposed plan, please contact childrensministry­@phoenixuu.org.

Current Plan for OWL Curriculum at UUCP: Fall 2021 through Fall 2022
Fall 2021
Interrupted OWL 3 (Young Teens)
These are youth who were enrolled in OWL 3 during the 2019-2020 school year.
Will meet weekly on Zoom beginning mid-October – these sessions will focus on rebuilding group identity, identifying resource needs for pandemic-related community trauma, and creating a strong, safe learning community for the OWL curriculum to restart.
While these meetings are not focused on sexual health, they are required to join the Modified OWL 3 restart.
Will begin a modified OWL 3 curriculum NO SOONER than January 2022.
Will complete OWL 3 by end of June 2022.
Parents and Caregivers as Sexuality Educators: A Zoom-Based Small Group Course (Adults)
When: 3 Sundays a month, beginning October 3rd
What: an OWL leadership-approved small group series for caregivers of children & youth of all ages, facilitated by Rose Couet-Pascoe and Geeta Palumbo.
This series invites adults to explore our roles as the primary sexuality educators and role models for the young people we parent. Exploring our values together allows us to open ourselves to new ideas and lose some of the negative scripts we might be carrying from our upbringing and past experiences. Talking through the ways we might approach challenging topics before we begin those conversations gives us a chance to practice finding the right words.
Please note: Attending at least 2 of the first 4 sessions is mandatory, as we will lay some essential ground-work together.
Look to the Future
Stay Informed!
More information will be available later. To ensure that you get our updates as soon as they are released, please subscribe to our weekly Compass newsletter.